---
24 HOUR TOW
SERVICE
412 - 793 - 8108

We do trailers...


Arrow Automotive Inspection Service...
Safety Glass and all Mirrors
---
Arrow Automotive Mechanics: Are trained to inspect glass and mirrors during the state inspection service. What to look for is important and it is detailed in the PA. State Safety Inspection Manual.
---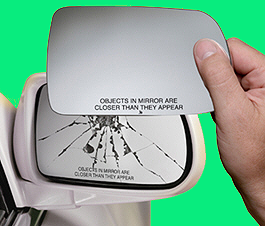 The Mirrors are inspected for cracks or fading. Blemishes on the inside are common on newer vehicles because the composites that are used today are effected by changing temperature.
All mirrors, inside and out must be properly mounted. All power mirrors must function properly. This may be an electrical problem that requires special parts to be ordered.
Mirror glass can be replaced using overlays that can save time and cost less, but the mirror mounting must be secure before these overlays can be installed.

The Glass Inspection includes:
---






Safety Glass has been installed on vehicles for many years now. Only recently was it required on all four sides. Certain types of glass is considered blow-out proof. You should refer to your vehicle manufacturers specifications before installing any glass in side windows. Arrow Automotive specialists can handle all your glass needs, including windshield, backlight and mirrors.

If you have any questions, please feel free to contact us...